Ethereum Sportsbetting – the Best ETH Sportsbooks 2022
Ethereum Sportsbetting Facts

Founder:
Vitalik Buterin, Dr. Gavin Wood
Abbreviation:
ETH
White Paper:
27 November 2013
Funding Crowd Sale:
22 July 2014
Genesis Block:
30 July 2015
Market Capitalization:
~ 211 Billion USD
(as of Sept. 13, 2022)
Website:
https://ethereum.org/en/
Best ETH Sportsbook:
1Bet
Best ETH Bonus:
20 ETH at Cloudbet
Coming in after Bitcoin, Ethereum is without a doubt the second most important cryptocurrency in the world. Ethereum was the first to introduce smart contracts, giving it a unique place in the cryptocurrency market. Other than this technological innovation, ETH is similar to Bitcoin in that it also runs on blockchain technology and offers all the banking advantages of crypto, such as:
Security
Anonymity
Independence from the state
When it comes to crypto gambling, ETH is definitely one of the top players. As one of the most important coins on the market, Ethereum is widely accepted as a payment method. Practically, almost every crypto sportsbook accepts Ethereum. All the doors are open for the ETH community.
We will explain how gambling in ETH works, covering key issues you should know, along with other useful info from the experienced punters on our team.
General information: 18+ sports betting | Terms and Conditions apply
Top Ethereum Sportsbooks 2022
---
Contents
---
Find a reputable ETH bookmaker
First and foremost, you need to find a crypto sportsbook you can trust. You want a serious business operation that treats customers fairly. The thorough way to see if a site is worth your while is to take a look at how their general Terms and Conditions are designed. A look at their bonus terms is quicker and will also be very helpful. Then you can always check out what others have to say. Nowadays, you can easily find sportsbook reviews from tipsters and other bettors in general, so it's not too difficult to spot trouble ahead. However, sometimes negative reviews do come from honest misunderstandings, so it's good to approach these things critically.

Although one of the main advantages of crypto is that it's not controlled by state authorities, the gambling industry does have high standards in terms of things like security, privacy, and fairness. A gambling license will ensure that the site you are looking at meets these standards and is legit. A licensed sportsbook will normally put its license info and other credentials in the footer on the bottom of its site.

Many of the top crypto gambling sites will have a license from Curacao, which is one of the few that allow crypto sportsbetting. Curacao is considered one of the most trusted licenses and is not subjected to restrictions like bet limits, giving bettors more freedom.
Another key point you should pay attention to is the site's security. This relates to both how customer's data and privacy, as well as the the security of the money in your bankroll. All banking transactions be conducted with transparency in procedures and online sessions should be encrypted. Access to the site should be through a secure connection with an https protocol, and reputable sportsbooks will typically use SSL technology as well. A lot of crypto sportsbooks offer the option to add 2 Factor Authentication (2FA) for an additional layer of security. Customer support should be readily available to help you out with any issues, preferably on standby 24/7.
Although it is another step, verification procedures are a good sign. It's the operator's way to check that all its customers are over the age of 18 and protect minors. Reputable bookies will also give you the option to self-exclude and other responsible gambling tools to prevent addiction. Some bookies will go even further and join industry associations that demand high standards. For example, the Crypto Gambling Foundation is an organization that ensures its members have the highest security and fairness protocols in place. If you see a sportsbook with the seal of the foundation, it's a very good sign.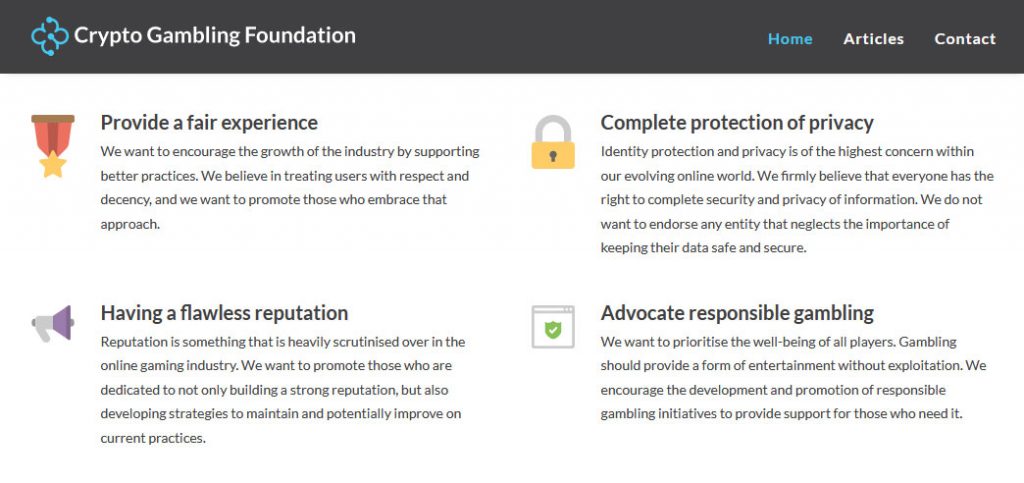 MoreLess
Reputable Sportsbook Checklist
Valid license for host crypto sportsbetting
Fair terms and conditions; fair bonus terms
Helpful customer support
Secure banking
High security standards for data in general
Tools for responsible gambling
Measures to prevent underage gambling
Membership in industry associations an extra plus
Back to TOC
Does ETH betting have special requirements?
Generally speaking, there are no special requirements for betting with Ethereum compared to regular online betting. Of course, you will need to own some Ethereum, but even if you don't have a crypto wallet, many crypto gambling sites have a Moonpay gateway that lets you buy major cryptocurrencies through them using a credit or debit card, or even an e-wallet.

What is a crypto-wallet? Although the name suggests that a crypto wallet is a tidy little place where you store all your cryptocurrency, it technically doesn't work that way. Your digital coins are on the blockchain, and the so-called wallet is really a private key that gives you access to the coins, whether it's ETH, BTC, DOGE or another cryptocurrency. Since the coins are on the blockchain, they can't be lost. However, if you lose your key, then you will lose access to these coins, which basically mean you lose your coins.
Obviously, you will need to choose a gambling site that banks with Ethereum. Since ETH is widely recognized as the second most important cryptocurrency, almost all crypto bookies will accept it.
And as a reminder and tip, it's good to keep an eye out on the exchange rate between ETH and USD, or whichever other fiat currency you are banking in, before you make a deposit or withdrawal. Depending on the amount of your transactions, fluctuations can potentially lead to a loss in your overall assets.
Back to TOC
How does Ethereum Sportsbetting Work?
Ethereum sports betting works in basically the same way as betting with a regular currency like the dollar or euro. The deposit and withdrawal process still happens within the cashier section of the sportsbook, although there might be a few different steps when you are using a crypto-wallet, and we've provided step by step instructions on how to place a bet at crypto sportsbooks for you below.
Just like with any real money betting, ETH sportsbetting is about making a prediction on a future event. In the classic context of sports, it's who wins the game, or if it's a draw. In between, there are many other different bets possible, such as the final score and which team is the first to score – it all depends on the sport. While it's called a sportsbook, most bookies nowadays also offer betting markets on social and political outcomes, which can include favorites for the Oscars and the presidential elections.
The betting rules will depend on the event and the type of bet you're looking to make. Since game play within a sport is independent of the bookmaker, the betting rules are typically the same within each sport, with little to no variations across betting sites. Example of these betting rules include:
What happens to a bet if the game is interrupted or postponed?
When are bets settled and the winnings paid out?
What if there is no official match result?
How do system bets like a combination bet work?
Online bookies will usually outline betting rules in their help or policies section.
Back to TOC
Deposit and Withdrawal at Ethereum bookies

After choosing your crypto bookmaker, you will obviously need to sign up for an account. Once you have an account, you can then use it to manage your budget and stakes. You will need to add some credit in your account before you can place a bet. This is done by making a deposit, and making a deposit with Ethereum works more or less like any other payment with ETH.
From your account, choose the Deposit menu item
Set Ethereum as your payment method
Enter the amount you want to deposit
A QR code will appear with your transaction's information
Use your crypto wallet app and scan the QR code
Confirm the payment.
The ETH payment will be processed within minutes, like all crypto transactions. The precise duration depends on how many other transactions are pending on the blockchain. ETH withdrawals are done when you select Withdrawal instead of Deposit, and then follow the instructions. But otherwise it works in exactly the same way. That means you'll get your cash within a few minutes instead of a few days like a traditional betting sites. That's one good reason for switching over to crypto betting.
Back to TOC
Step by Step Guide to Sportsbetting with Ethereum
You have your account all set up and you're ready to get rollin'. You'll have no issues whatsoever with crypto bookies if you have had any experience with online sportsbooks before. But just in case, we've listed detail instructions to help rookies get in on the game.
Choose your betting market in the sportsbook.
There are two main ways to browse through online sportsbooks. The first is by going through the menu and checking the sports that interest you. Selecting the sport will show you the leagues and competitions. Here you can find matches as well as seasonal bets. Select the match that interests you and all the available betting options will come up. The second option is to go search with keywords. Type the name of the specific team or athlete you are looking for, and it will bring up all relevant betting markets. The Search bar can usually be found in the top header of the site, or in the menu.
Get to your betting slip by clicking on the odds.
Repeat Steps 1 and 2, until all your desired bets are on the betting slip.
You can put multiple bets together as a combo, or simply place a series of single bets.
On the betting slip, state how much you would like to wager.
Submit by pressing on the Place Bet button, or similar.

It can take a bit of time filling out a betting slip. For live betting, this can sometimes be fatal as markets and odds are constantly changing. Many bookmakers have thus added a preset option to save punters time. For example, there is a default, "Accept Odds Changes" setting in live betting so you don't need to click to agree every single time. We highly recommend having this setting active. There's also a feature for accelerated betting. At Playzilla for example, it's called "Quick Single Betting" and can be activated separately for each market.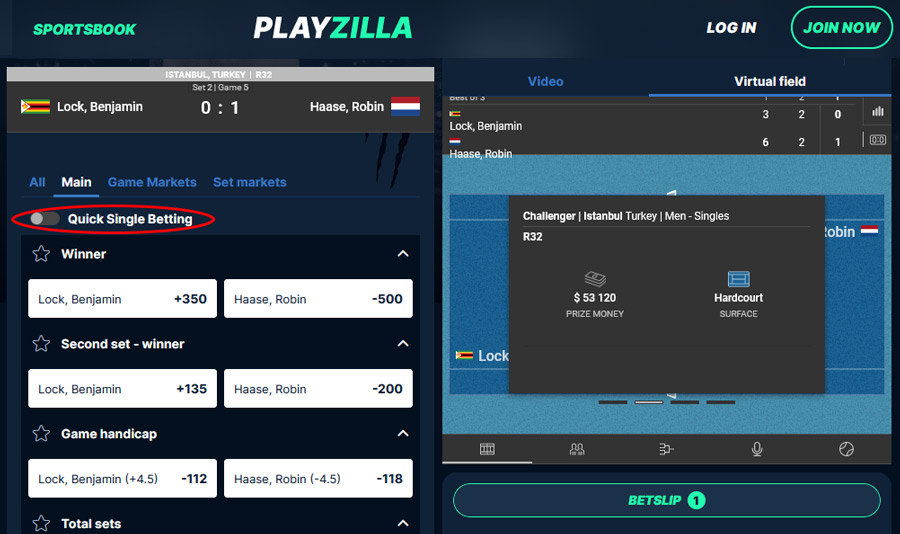 MoreLess
Back to TOC
Why bet with Ethereum
There are several reasons why many punters have switched over to betting with Ethereum. Some of the advantages come from the licensing, others come from the general benefit of using cryptocurrencies.
Advantages of Ethereum Sports Betting License
Gambling regulations are tightening around the world. For example, both the UK and Australia have started imposing bet limits, which not only limit your stake but also how much you can win. This changes sports betting significantly, taking away the freedom that punters are used to.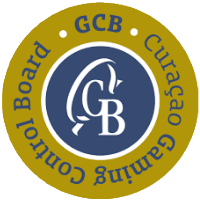 On the other hand, that most reputable Ethereum betting sites have a gambling license from Curacao, which means they are not restricted by these national regulations. This means you have freedom to choose how to place your stakes.
Benefits of Ethereum Sports Betting through Crypto Technology
Being a cryptocurrency, Ethereum comes with all the advantages and benefits of crypto. For tipsters and bettors, the first thing they will notice is how fast payments are compared to traditional gambling sites. Especially when it comes to cash out. Withdrawals that used to take several days only take minutes when you are using a digital coin.
The efficient banking is because it is all based on technology, cutting out slow manual processes. No more bank transfer times or fees. Part of this is because Ethereum is based on the blockchain. On the blockchain, transactions are stored as encrypted data and can be seen by everyone, giving it a high level of transparency. At the same time, it is fully anonymous and private, and it cannot be traced back to the buyer or seller.
A decentralized network built of countless servers processes and stores data on the blockchain. It's a peer-to-peer network, which means all the network participants, that is the servers, contribute their computing power to form the blockchain. Through a principle of "multiple eyes" each participant has a copy of the blockchain, which means that if there is an attempt to hack one participant, the other participants still have all the correct data, making it a bullet proof against hacks.

Extra security is possible with cold crypto wallets, which are basically crypto wallets that are stored offline, for example on a USB stick, making it absolutely impossible to hack.
Back to TOC
Pros and Cons of Ethereum Sportsbetting
AdvantagesDisadvantages
No official betting limits
Esports betting widely available
ETH withdrawals are quick and anonymous
ETH payments are secure, thanks to being on the blockchain
ETH is the second biggest coin after Bitcoin and is widely accepted
All cryptosportsbooks accept ETH
Alternative betting offers like Live Casino also available
Customer data does not get transferred to national registries
Not all online bookies are equipped to accept ETH, especially traditional bookmakers
Crypto has strong price fluctuations and is hard to predict
Usually fewer ETH bonuses compared to traditional currencies
Blockchain fees apply to both deposits and withdrawals
There is no financial market supervision for the crypto market
Back to TOC
What are the Most Popular Sports for Crypto Betting
Crypto sportsbooks don't differ much in terms of sports coverage compared to traditional online sportsbooks. Like with the more established bookies, traditional sports such as basketball, football, baseball, hockey, European soccer are big headliners and are popular bets with the ETH gambling community. Additionally, wrestling, MMA and UFC fights are also popular betting markets.
The major advantage at crypto sportsbooks is that esports are much better covered. NBA2K, as well as CS:GO, LoL and all the other leagues are popular markets. Virtual sports are also popular for gaming fans at ETH sportsbooks.
Back to TOC
Tips & Tricks for Betting with Ethereum
The great thing about sports betting compared to casino is that you can improve your odds with some experience and analysis. Anyone who's followed sports before knows that things like training, skills, fitness level, and of course talent, make a difference to the result of each game. On that level, ETH sportsbetting is really no different from regular sportsbetting.
On that note, the tips for betting with Ethereum can be broken down into these key points:
Choose your bookmaker wisely.
To start, you always want to go with a licensed bookmaker. First of all, it's a legal requirement for sports betting as access to the gambling market is limited. The license also ensures that the site meets security and fairness requirements as the licensing body checks the operator regular.
You also want to read the operator's Terms and Conditions.
It's a long and dry, but at least try to read up on the site's betting and winning limits, as well as the bonus conditions. This is where many punters are caught by surprise when it comes to cash out time. Fairness is not just for you, but also for the bookmaker, so read up on the rules before so you don't go in with false assumptions. These conditions protect the bookmaker and help them stay in business because they need to make sure that their own bankroll has enough money to pay out.
Apply your own knowledge, use statistics and expert analysis.
If you know a sport well, or if you've been following a league for a while, bring your knowledge into your bet. Sportsbooks also provide historical statistics and you can check out how other teams and players have performed. Some other bookies might have tips from pros on a game, and it certainly doesn't hurt to check them out either.
Pay attention to the exchange rate
This tip is really for all crypto betting, whether you're using ETH, BTC or another altcoin. It does vary between different crypto bookies, but if there is an exchange to fiat involved at the time of deposit and or withdrawal, you want to pay attention to the exchange rate. This is especially important if you are using a gateway like Moonpay to buy crypto at the betting site. The wrong timing can mean you get less for your money, but it also means that if you can get even more value from your assets if you get your timing right!
Think about the betting odds
Generally, licensed bookmakers offer fair betting odds. However, if you are a regular punter, or a high roller making big bets, small differences in odds can add up. If that applies to you, you want to check out the bookmaker's payout rate. The higher the rate, the better the odds. Also remember that some bookies have better odds for a particular sport or event than other providers, so do shop around. Some experienced punters bet at multiple sportsbooks to take advantage of these differences.
Check bonus offers and use them
Most sportsbooks will offer bonuses. It might be a new customer bonus on first deposit, or a free bet offer. It's common to see cashback programs, as well as special promotions during NFL season or another hot sporting event. However, do remember that most bonuses will come with conditions of some sort, so make sure you are informed so your capital doesn't get tied down.
Be conscious of problematic gambling
While sportsbetting doesn't fit into the narrow definition of problematic gambling in the casino arena, it's still important to remain clear headed in all your betting decisions. To put it bluntly, you need to know how much you can afford to lose. Sometimes, despite the best planning and the most informed bet, crap can happen, so it's good to know where your lines are. It is also a good idea to set a fixed betting budget for yourself, and most sites will allow you to set a weekly or monthly deposit limit. We can only recommend using these functions.
Back to TOC
Basics ETH Sportsbetting
Online sportsbetting is now a broad and comprehensive field. There is a lot of diversity and flexibility once you dive in, and these options give you more precision and control over the kind of bet you want to make. Here are the basics you should know:
Ante Post, Pre-Match, and Live Betting
Sporting events have a planned start date and time. Three main types of bets are available, depending on how far away it is to the event time-wise.
Ante Post: These are bets that are at least 24 hours before the event and can even go up to a couple of years in advance. Sometimes it's known as futures betting. Mostly, you can think of them as long term or seasonal bets. These bets tend to have better odds, however they do come with higher risk as less is known so far in advance. Ante post bets typically relate to the game season, like Who will be the MVP, or Who will win the Australian Open?
Pre-Match Bets: Pre match bets are exactly what they sound like. They're placed much closer to the game than Ante Post, which means all the participants are confirmed. This means they are possibilities for more precise bets, like Who will score the first goal?
Live Bets: Sometimes known as in-play betting, live bets are placed while a game, match or race is in progress. Again, new bet possibilities become possible, because you can bet directly on what's happening next. Odds are updated constantly here too, so you got to be sharp and decisive.
Betting Markets
Other than bets in relation to the timing of the event, there are also bet types related to the result of the game. The main ones are:
Win bet: Pretty straightforward, you bet on who will win the sporting event. This is available for specific games and matches, as well as in long term bets at the league level.
Result bet: You bet on a specific result in a win. For example, 1:2 within regular game time.
Handicap bet: You're still guessing the winner, but in a handicap bet, the underdog gets a point or goal advantage. The weaker team gets an advantage, which is usually put in brackets after the name, with a plus sign, while the stronger team gets a minus sign. Although the weaker team may officially lose the game, if you add the handicap and it beats the other team, your bet wins and you get paid out.
Over/Under: This is a bet on the total number of points scored by both teams. The bookie will make its guess, say 50 for a NFL game, and you have to guess whether the total score combined will be over or under that number.
This is just a quick overview of the different bet types. There are more betting markets, depending on the specificities of the sport you're looking at. Goal bets, player bets, half time bets are just a few of the other options.
Goal bets are different guesses related to goals in a game, such as:
Who will score the first goal?
How many goals will the home team score?
Will both teams score in the first half?
Player bets are guesses on a specific athlete, such as:
Will a certain player score a hat trick?
Will a certain player get a red card?
Period bets refer to the timing of events within a game, such as: Will the first goal be scored between Minute 1 to 10, for between Minute 11 to 20?
In general, bet classifications are not exclusionary. For example, Who scores the first goal, can be both a player bet and goal bet.
Ether Futures: In the world of crypto and betting, the term Ether futures might come up. This is more speculation and has nothing to do with sportsbetting. They are rather on bets on the future price of Ethereum. Buyers and sellers agree to trade ETH at a certain price at a future date. If you agree on a buying price that turns out to be lower than the actual price in future, then you scored yourself a profit.
Single Bets vs Multi Bets
If you have multiple bets on your betting slip, you can specify whether the bets should be wagered as individual single bet, or as a system or combination bet. Combo bets, aka Parlay, aka accumulators, are when you combine more bets into one. All bets must win to get a payout. A system bet is when you put several accumulators into one bet. This reduces your risk. For example, in a 2 out of 3 system, you only need 2 correct predictions to win.
Back to TOC
Ethereum History
On November 27, 2013, Vitalik Buterin published a white paper introducing the Ethereum cryptocurrency. In April the following year, a technical protocol for Ethereum was published by Gavin Wood. A few months later between July and September, the first Ethereum coins were made available for purchase with Bitcoin.


Transactions with ETH could not be made during this early period. Rather, this period of 42 days in 2014 was an opportunity to buy ETH coins for a relatively cheap price. The first two weeks, the price was 2,000 ETH per Bitcoin, and then it became 1,337 ETH per Bitcoin.
The first data blockchain for Ethereum, aka the Genesis Block, was announced in winter 2014, which would allow ETH transactions. Block number 0 was generated on 30 July, 2015. By September, it had exploded to 200,000 data blocks and the price of ETH was $1.24. The all-time high for Ethereum to date was $4,800 in November 2021.
Back to TOC
Conclusion
When it comes to crypto, Ethereum is right there after Bitcoin. The second most important cryptocurrency on the market, it's widely accepted. Finding a ETH crypto sportsbook is relatively easy. You'll enjoy the full advantages of banking with crypto, which includes near instant transactions no matter where you are in the world, and super high security transactions.
From a bettor's perspective, there are some other perks when betting with ETH. There are fewer limits compared to traditional bookies, and the near instant cashout is a huge plus compared to the withdrawal processes that used to take days. It's clear that crypto sportsbetting is here to stay, and ETH will be a big part of it.
FAQ
---
1.)

Is there a ETH sportsbetting bonus?

Look for crypto bookies with a new customer bonus. These offers are typically open to initial deposits made in ETH and other major cryptocurrencies such as Bitcoin.

Back to FAQ
2.)

Do all cryptobookmakers accept Ethereum

As the second biggest coin, Ethereum holds a very special place in the crypto scene. Everyone in crypto knows this, and any self-respecting crypto sportsbook will accept Ethereum. In short, the answer is Yes.

Back to FAQ
3.)

Are there fees for deposits and withdrawals made with Ethereum?

Most betting operators don't charge fees for deposit or withdrawals, but crypto wallets charge a blockchain fee per transaction. That means there is a fee charged even for deposits. This fee is charged to pay the miners in the blockchain.

Back to FAQ
4.)

Do I need an Ethereum wallet before betting at a crypto sports site?

Although it would be preferable to have a crypto wallet if you are doing this in the long run, it's absolutely no trouble if you aren't set up. Many crypto bookies will have a third party gateway, usually Moonpay, through which you can buy ETH with your credit or debit card.

Back to FAQ
5.)

What are the alternatives to Ethereum?

Cryptobookmakers will accept a variety of cryptocurrencies in addition to Ethereum. Bitcoin is the obvious alternative, but other widely accepted coins at these sportsbooks include Dogecoin, Litecoin, Bitcoin Cash, Ripple, Tether, Dash, EOS and Tron.

Back to FAQ

Last Update:

Article reviewed:

Ethereum Sportsbetting

Author Rating: